In the time since Obsidian Records was founded some ten ago it has clearly defined  itself as a label with    world-class performances and unique programming,  attracting not only music lovers but also critical    acclaim.
                                                                                                                 
 
Performers on Obsidian releases include the award-winning vocal ensemble Alamire (directed by David Skinner), the viol consort Fretwork, the Choir of Sidney Sussex College, Cambridge, the brass groups QuintEssential and The English Cornett and Sackbut Ensemble, in addition to harpist Andrew Lawrence King and lutenists Lynda Sayce and Jacob Heringman.
 
Also, performances by The European Union Baroque Orchestra under the inspirational leadership of Music Director Lars Ulrik Mortensen bring the best young baroque musicians in Europe to the Obsidian label.
 
So far, Obsidian has devoted its releases to music from the Renaissance and Baroque, focusing primarily on vocal repertoire both large and small.
 
The vocal ensemble Alamire can be found on most of Obsidian's releases to date. Their presence gives a sense of continuity and consistency to every recording. Founded in 2005 by David Skinner, the group has quickly made a name for itself as a leading English ensemble devoted to consort music of the Renaissance.
 
Obsidian Records seeks to illuminate the past and its music. Since its inception Obsidian  has focused on music from the period c.1300-1750, including previously unrecorded repertoire and using new, unique scholarly editions. Packaging and booklet notes also bring new light and vision to some very exciting music.
 
Obsidian Records is a label of Classical Communications Ltd.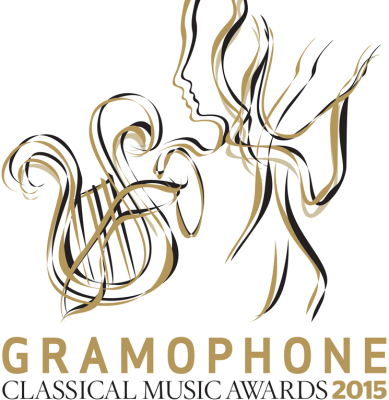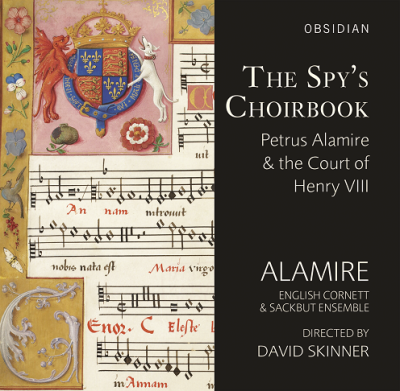 The Spy's Choirbook wins Gramophone award
 
 Obsidian's Records release, The Spy's Choirbook has triumphed at the Gramophone Magazine Classical Music Awards 2015 winning the award for best Early Music disc.
 
Director of Music at Obsidian Records and founder of Alamire, Dr David Skinner  accepted the award at St John's, Smith Square, London during the evening September 17.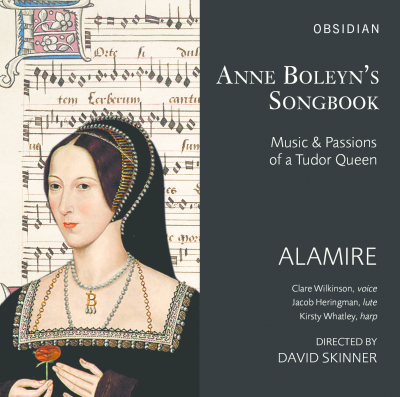 NEW
Anne Boleyn is without doubt the most famous of Henry VIII's six wives. She was brought up for a time under the guardianship of Margaret of Austria, who was patron to some of the most famous composers in all of Europe, and then in the French court before her return to England in 1522. It was in France where the young Anne developed her keen musical tastes, and when a collection of her favourite works began to be assembled into what is now known as the Anne Boleyn Songbook (Royal College of Music, MS 1070). The book probably remained in her possession until her execution in 1536, when she was accused of adultery with no less than five men including her own brother, George, and lutenist Mark Smeaton.
 
Here Alamire explores the finest works in the Songbook by the greatest composers of the early 16th century, including Compère, Brumel, Mouton, and Josquin. Performances by Alamire are interspersed with French chansons and instrumental items for lute, harp and voice. The programme concludes with a most haunting setting of 'O Deathe rock me asleep', not from the Songbook but possibly linked to Anne's fate while awaiting her execution in the Tower of London.